NPTEL-SWAYAM LOCAL CHAPTER
NPTEL (National Programme on Technology Enhanced Learning) is an initiative by seven IITs and IISc Bangalore for creating online course contents in the field of Engineering and Technology. NPTEL as a project is offering courses through Swayam online platform. AICTE (All India Council for Technical Education) also introduced MOOCs (Massive Open Online Courses) in the new curriculum of engineering and suggested to take online courses from NPTEL
MCKV Institute of Engineering is partnering to NPTEL since May 2016 as a local chapter, and till now is an active Local Chapter. Like all other local chapters of eastern region our college is guided by IIT KGP through SPOC.
Our college encourages students to enroll in NPTEL online courses and provides assistance to register and sit for online examinations. Each and every year approximately more than 200 students register for examination and successfully complete their course(s). Many of them become topper in national level.
MCKV institute of Engineering is rated "A" based on performance in NPTEL Online Certification courses in Jul-Oct 2018. This remarkable achievements placed our college within top 100 local chapters of India.
Name of the Student with Photo
                     Problem Solving Through
Programming In C
The Joy of Computing using Python
                     Problem Solving Through
Programming In C
The Joy of Computing using Python
Learning English in Hindi
           Introduction To Internet of Things
                   Data Analytics with Python
 Introduction To Internet of Things
The Joy of Computing using Python
Foundations of R Software
Enhancing Soft Skill & Personality
The Joy of Computing using Python
Ethics in Engineering Practice – Online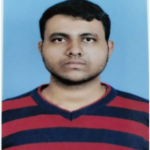 Enhancing Soft Skills and Personality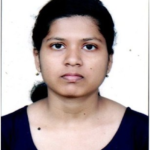 English Language for Competitive Exam